Maison Legrand
IGP Charentais
The Story
The word 'Charentais' gathers the 'terroirs' of both French departments Charente and Charente-Maritime.
The 'terroir', meaning "all the natural factors (climate, soil, subsoil, rainfall) and human factors (know-how and agricultural traditions) of both viticulture and wine-making", is surrounded by the Charente River and the Atlantic Ocean.
The vineyard is an integral of the Charentes, its rows of vines highlight the landscape's curves. The IGP Charentais offer huge diversity thanks to these varied types of landscapes and their soils.
Wine production in the Charentes region is much older than the production of Cognac that has made the region famous.
Diving its roots deep into chalky soils, rich of the vicissitudes of History (especially the "favorable" period of the 100 Years War), the vines take also advantage of the river and ocean around to offer all the characteristics of carefully selected plots in a modern, fresh Sauvignon Blanc.
The Wine
100% Sémillon
Mineral, fresh, zesty, crisp, with citrus notes, this wine reveals right from the beginning its natural freshness and fruity characteristics. It shows a great harmony between acidity and roundness, with a thirst-quenching finale.
Grandissime's advice
"Maison Legrand is ideal as an aperitif but will also perfectly match all your summer salads, fish and seafood."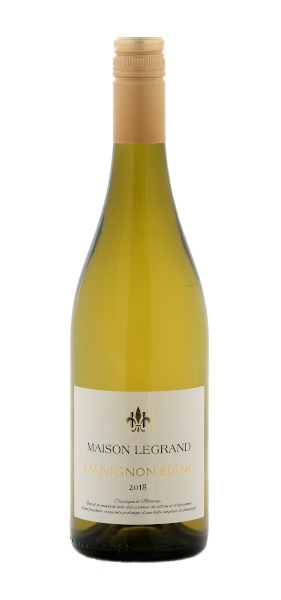 Other wines in the range