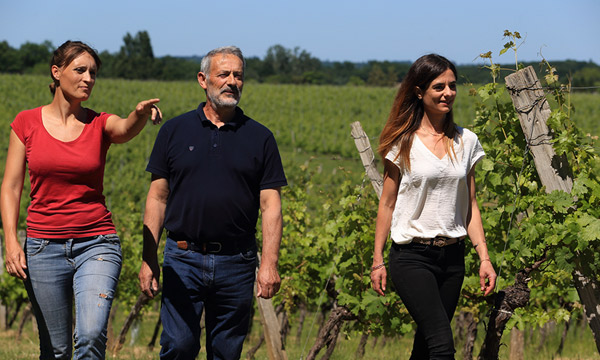 From the hand of the craftsman to the industrial requirement
Alike an artisan taylor, we develop estate wines, ready to drink products from small châteaux as much as well-known brands, up to "haute couture" wines.
Expert in the art of vinification, blending and packaging, we offer solutions for the choice of the wine, its elaboration and its bottling and packaging.
From the study of our customers' demands and aims, we are able to:
Direct them towards the appropriate product(terroir, grapes, price range, organic…)
Support them in the commercial process (shelf bottom product, exclusivities, range consistency, own brand name,…).
From the estates' cellars to the shops' shelves
Our wine consultant intervenes very early in the process to:
Guide the vinification and the ageing of the wine to reach the expected qualities and styles (fruity, structured, mineral, oaked…),
Advise on the more relevant grapes (taste qualities, typicity, consumer afinity…)
Develop wines in perfect harmony with the distributors' and their customers' expectations.
Sealed partnerships with our producers, give us a full guaranty of the best wine quality at competitive prices and according to the needed volumes.
The supply continuity is therefore ensured for every vintage.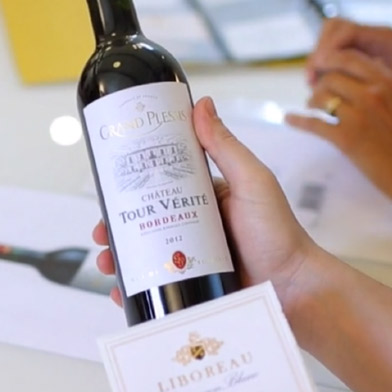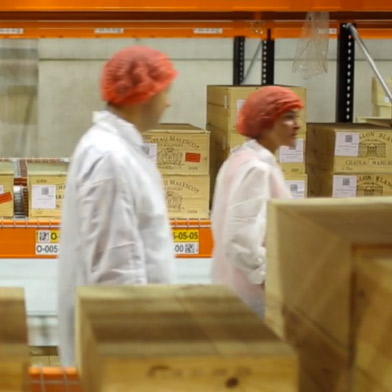 From marketing
thinking
to packaging
We are able to ensure the promotion of our wines thanks to an exclusive packaging, innovative, modern or traditional, via a cleverly chosen marketing support.
As every detail is important, the key is to:
Determine the appropriate bottle

Size, quality, content, color, engraving …
Impress the minds at first sight!

See examples

Work on the visual creation

Gilding, cutting, water resistance, Organic standards, …
Highlight the profile and identity of your wines.

See examples

Choose the best cork

Cork, screw cap, synthetic, logo,…
Think of the consumer's perception.

See examples

Take a good care of the capsule finish

Graphic detail, subtle touch, identity marking, …
Complete the bottle's visual with elegance.

See examples

Consider the importance of the packaging

Flat wooden cases of 6, 2x3 wooden cases, US size, individual box, …
Select a solution that also goes beyond the function.

See examples