Château Le Gay
AOC Bordeaux
The Story
Château Le Gay belongs to the BOURSAUD family since 1922. Back then the vine represented barely 15% of the area, with very old plantations. Jean BOURSAUD has built the vineyard and made the appropriate adjustments in order to specialize in the production of white wine. He changed his mind in the 60s and started producing red wine with the help of his son Claude, who runs the estate since 1970.
This vineyard, which used to have a rural setting, finds itself today in a suburban environment, on the slopes of the Bordeaux community, with all the consequences resulting of this. This merger of the city as well as climate upheavals require further observation of nature in order to adapt the soil and vine work. This is why all operations are carried out under the supervision of the family, doing their best to protect the environment and sell qualitative local products.
The Wine
23% Sauvignon, 77% Sémillon
Aromas of yellow peach with a slightly minty scent, great freshness on the palate. Round and bodied wine with a long and aromatic finish.
Grandissime's advice
"Delightful and well-balanced! Serves well with roasted or soya sauce chicken."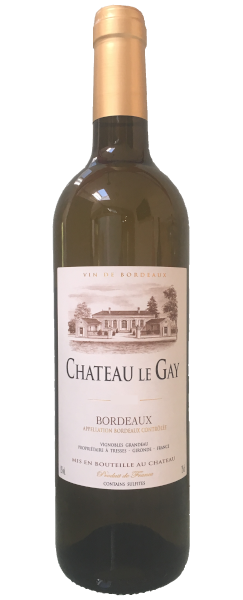 Other wines in the range